Hello 2010, it's great to meet you. I can't believe 2009 is over. Not just because this was a year of great change for me...but its the end of a decade, the first whole decade I can remember. We call the 1990s the nineties...but what to we call the 2000s...the zeroes? the ohs? Whatever they were called the 2000s were great and I can't wait to see what the 2010s will bring. Although it does kind of scare me that when the 2010s are over I'll be into my thirties!
The 10 things I'm looking forward to in 2010:
1. Spending one more year in my AMAZING apartment!! I know I need savor this experience, because I'm never going to get to live like this again. I <3 you, apartment.
2.Using my awesome facial package at Body Contours. I love facials...and I LOVE packages. Packages are everywhere in singapore...you can get everything in a package. Do you like massages? Get a massage package. Do you like manicures? Get a manicure package. Do you like waxing? Get a waxing package. You get the idea. Packages save you money...and it guarantees more pampering time for yourself. Singapore is great for pampering.
And I finally found I place that I like in Singapore after 5 months! It was hard to do...but after buying a ton of trial facials from roadshows...I found this place which is again just an underground tunnel walk away from my apartment. First facial of my package today, and it was great! Super relaxing except for the fact that my phone rang twice (it was on vibrate) and I imagined some crazy work emergency was happening. Note to self turn off the vibration on my phone next time.
3. Vancouver 2010 Winter Olympics. I love the olympics...there's something about those athletes who can be so dedicated to a sport. I can't wait to watch figure skating! I hope they show the olympics in singapore! And how cute are these mascots!
4. Travelling around Southeast Asia. Since I'm stuck here in Singapore...I might as well travel around asia right? Bring on the sand sun and beaches! I hope I can make it to Thailand, Bali, the Philippines, the Maldives, Langkawi, and maybe Camboida again. And even though this isn't Southeast Asia...I definitely want to go to Australia again!! First trip...thailand with the mommy in february!
5. Working in the catering department. *cross you fingers* that I get to stay there for the majority of time left here.
6. Buying a nuddle....the high class snuggie. I covet it! Don't you want one??
http://www.nuddleblanket.com/index.php
7. Resort World opening in Sentosa!! I am so excited for Universal Studios Singapore to open...there is going to be a "Hollywood" and a "New York"...its like a little bit of home in Singapore. It looks awesome...and I love theme parks! I hope it will be more like the Universal Studios in Orlando with A TON of rides. The only thing is I bet by the time it opens...it'll be waaay too hot to spend an entire day outside.
8. Eclipse! I love the twilight series...I don't care what anyone says. They're great and you know you love them.And ok I may be a little obsessed with kstew and rpattz but who isnt?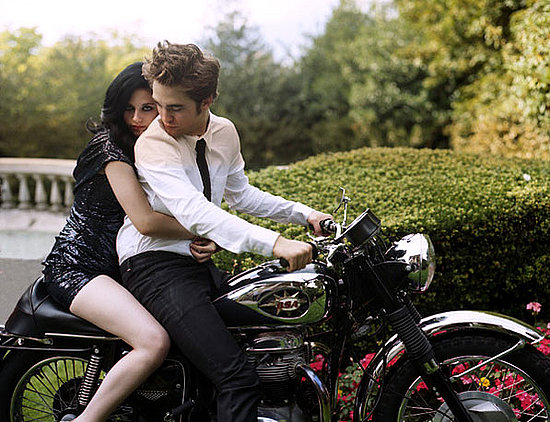 ok and i love her shoes here!
9. Marina Bay Sands! I cannot wait until the first casino in Singapore opens. Not because I love gambling or anything...but I do miss casinos like Las Vegas where great food, entertainment and shopping are all grouped together in one awesome hotel. Oh and I so miss things being open 24hours. And I'm so glad I carry a US passport. Singaporeans have to pay SGD150.00 to go into the casino! Craziness.
http://www.marinabaysands.com/en/hotel.html
10. What I'm most looking forward to this year is just enjoying life. My life is great...I am maybe one of luckiest graduates of the 2009 and I need to appreciate it more. Singapore is nice in its own way...and I know this year is going to bring great things!